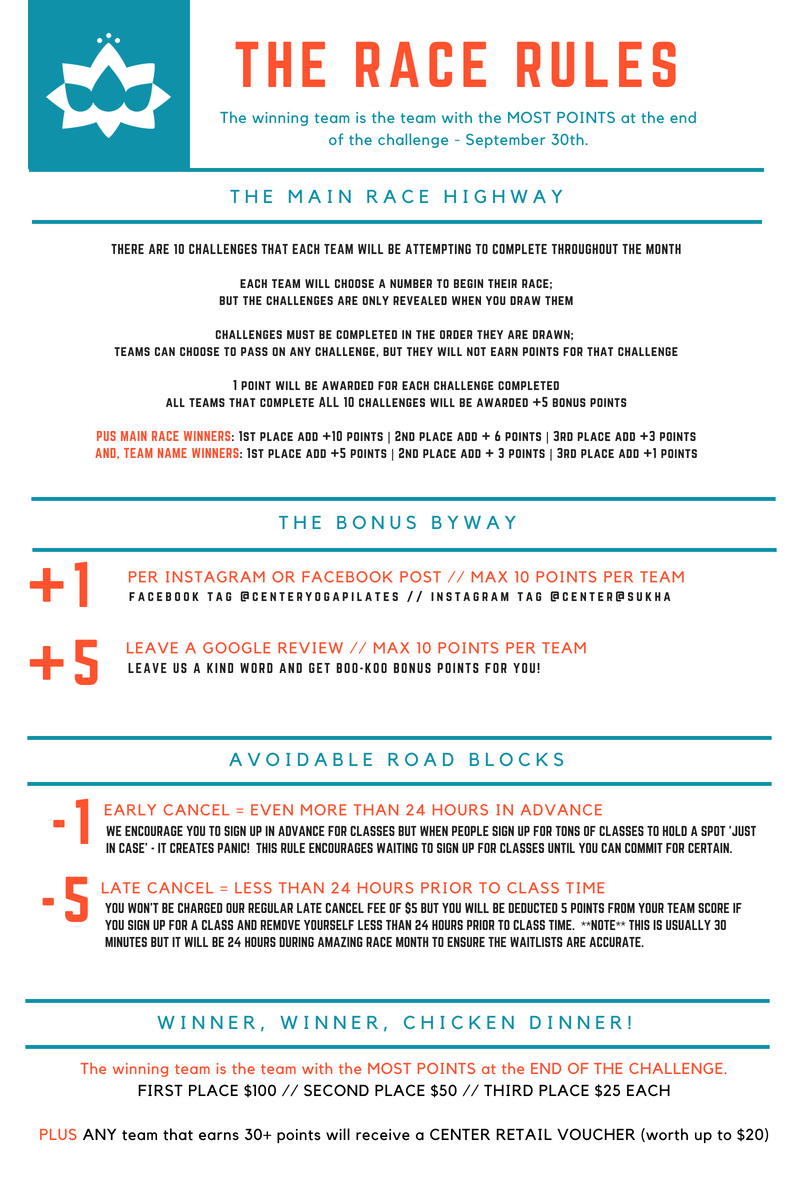 WHY SIGN UP?
1. It will give you incentive and inspiration get back into a routine after summer
2. It will be super fun (and funny at times!)
3. It will bring great energy to our studio space
4. It will HELP US build our CENTER community with people YOU love!
5. It will challenge you to grow and get out of your box (ever so slightly, we PROMISE)
6. It's like we're paying YOU to be healthy! ALL teams who successfully collect 30+ points will receive a $20 CENTER Retail Gift Card (for each team member)!
7. YOU COULD WIN! Besides pride & happiness, the WINNING TEAM(S) will each receive a gift card at CENTER as follows:
- 1st place | $100 each
- 2nd place | $50 each
- 3rd Place | $25 each


HOW TO SIGN UP
Once you register online BOTH you and your TEAMMATE, our front desk will contact you.


Other than that, sit back and wait for the challenge to begin!