Karen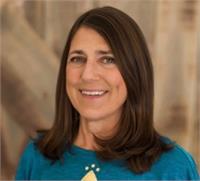 If you had to describe yourself in one word, what would it be? Willing – to try, to explore, to create, to help, to understand, to discuss, discuss, discuss,
If your life was a soundtrack what would your theme song be? Climb Every Mountain – Sound of Music
What type of student do you recommend take your classes? All types! I enjoy working with new students, students with mobility/strength issue and the experienced yogis. I really like students who come to class with an open and inquiring mind, willing to try something new or a different approach to a pose. I'm really passionate about alignment based Yoga and BKS Iygenar style Yoga. I'm working more of that approach into my practice and classes with a kind, gentle, and creative approach.
What does Yoga mean to you? By practicing Yoga I have opened myself up to the possibilities. The chance to really feel and understand better my body and mind. My spiritual practice is evolving too. I have been able to be less judgmental about situations and people, be more willing to be flexible (mind, body and spirit), and open to new things. Yoga has helped me in the fear arena too. I am less fearful and willing to take more risks and experience the "new". I breathe a whole lot better too!
Karen is currently not instructing any classes.