Julie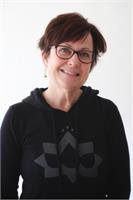 Julie instructs the following:
Join us for this full 75 minute flow class for all levels. With this extra bit of time we'll have time to breathe, move, learn, meditate, relax and renew in a way that most of don't allow time for during the work week.




A fusion of Yin yoga with Vinyasa flow. We'll create some heat to burn off the day's excess energy and then quiet the body and mind so you leave feeling refreshed and relaxed.




Gentle, flowing and relaxing yoga class where clients will explore and move slowly and deeply through the postures. Great for beginners or anyone who wants to move and breath deeply and wants to enjoy a more moderately paced class. Some arm balances and inversions may be taught, but it's the exception, not the rule. We always end with a few minutes of savasana at the end of class.




Nothing fancy & nothing pretzel shaped. Get to know the basic postures with a focus on alignment and breathing. This class is equally great for beginners and experienced practitioners.