Julie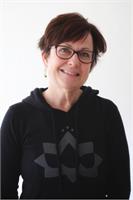 Julie instructs the following:
For most people, going from Mock 10 to Yin is a straight-up challenge. That's why we created Yin-Yasa - where we first move your body to burn off the day's excess energy and then coax you toward that steady state of being where we can access the mind and open the soul to bring quiet and calm back into your aura. You might come in feeling crazy, but you'll leave feeling refreshed, relaxed and restored.




Nothing fancy & nothing pretzel shaped. Get to know the basic postures with a focus on alignment and breathing.

This class is equally great for beginners and experienced practitioners for those bodies who crave the steady and supportive practices of yoga.